The 43rd annual North Shore Jazz Festival is Saturday, January 18, 2020 and the GBSIL needs your help. This is a HUGE fundraiser for the Glenbrook South band program.
With over 70 high school and middle school jazz bands expected to perform, Jazz Fest needs volunteers to fill positions in the jazz food court, room setup and security, ticket sales and managing the performance venues.   We'll also be asking for your generous donation of food and beverages for concessions. Please sign up to be a part of this great day, support your bandie and help the Glenbrook South Instrumental League maintain its legacy of service to the GBS bands.  The resources provided by GBSIL are what sets us apart from all other programs.
Many thanks for your support throughout the year. We look forward to seeing you at the 2020 Jazz Festival on January 18th.
—The Jazz Fest Committee
Sign up through SignUp Genius.   Volunteer opportunities and instruction sheets are below: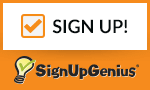 If you are interested in volunteering in some capacity for Jazz Fest, please contact Dave Bernstein & Julie Bretz at gbsjazzfest@gmail.com.
Thanks.